I would like to thank Bella and Bear for this great opportunity for letting me do a giveaway for this awesome product. Enter below for your chance to win one of Bella and Bear Eyelash Curler. Only one will win. Good Luck To All. Also Bella has shared a 25% off coupon code to share with my readers. Redeem Here and enter Buzzing1 Valid Thru December 31.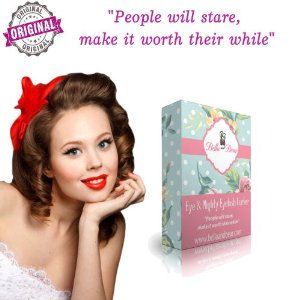 Eyelash Curler: Eye & Mighty By Bella and Bear - BEST Eyelash Curler for Longer More Dramatic Eyelashes
-
We will refund your money no questions asked if you are not happy. Try Risk FREE!
It's a shame for you not to have curly, dramatic lashes when this little tool does it so easily!
Features:
✓ No pinch no pain curling
✓ Non slip handle
✓ Ergonomic design, to get every lash
✓ The Eye & Mighty eyelash curler lifts and curls like no other eyelash tool. You will know that you have found "the one"
✓ The spring loaded handle means you get a lot more lift with less pressure, say goodbye to straight lashes and hello to sexy curvy eyelashes!
How To Use The Curler:
✓ With eyes wide open, position the lash curler at the base of your lashes
✓ Gently squeeze and hold for 10 seconds
✓ For added drama add 1 coat of mascara for a pretty daytime look
✓ 2 coats for a dramatic look Voila, curly, dramatic lashes!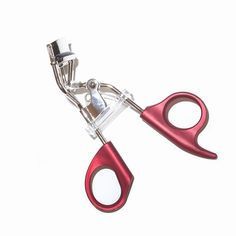 This is an amazing eyelash curler by
Bella and Bear
. I never used an eyelash curler before so this was my first experience. I was a bit scared to try it looked like some type of torture device. So after I got my nerves up and a little heart chat with this doohickey thing amobb. I tried it. OMG I love it didn't hurt one little bit. I liked that it was padded so it didn't pinch, a plus. It was easy to hold and handle with just one hand. I love the way it made my lashes look.
Bella and Bear
eyelash curler gave my lashes the ummph they needed. I don't know what I was thinking this curler was going to do (pop out my eyeball). LOL Seriously eyelash curlers in general do look like a torture device.
Tomoson.com
. Regardless, I only recommend products or services I use personally and believe will be good for my readers.